2016 // A Single Push
When seeing something for the first time, there are certain things that have an immediate impact on the viewer that forever changes the way they see the world. Like the first time someone looked at an empty swimming pool, thought, "That is a concrete wave." and decided to find a way to surf it. At GoldCoast, we look at the world as an endless playground to enjoy skateboarding and design our products accordingly. Park, street, ramp, bowl, pool, or hill, where ever your board takes you should be full of fun and freedom that you can' t find anywhere else. The journey of 1,000 smiles begins with a single push.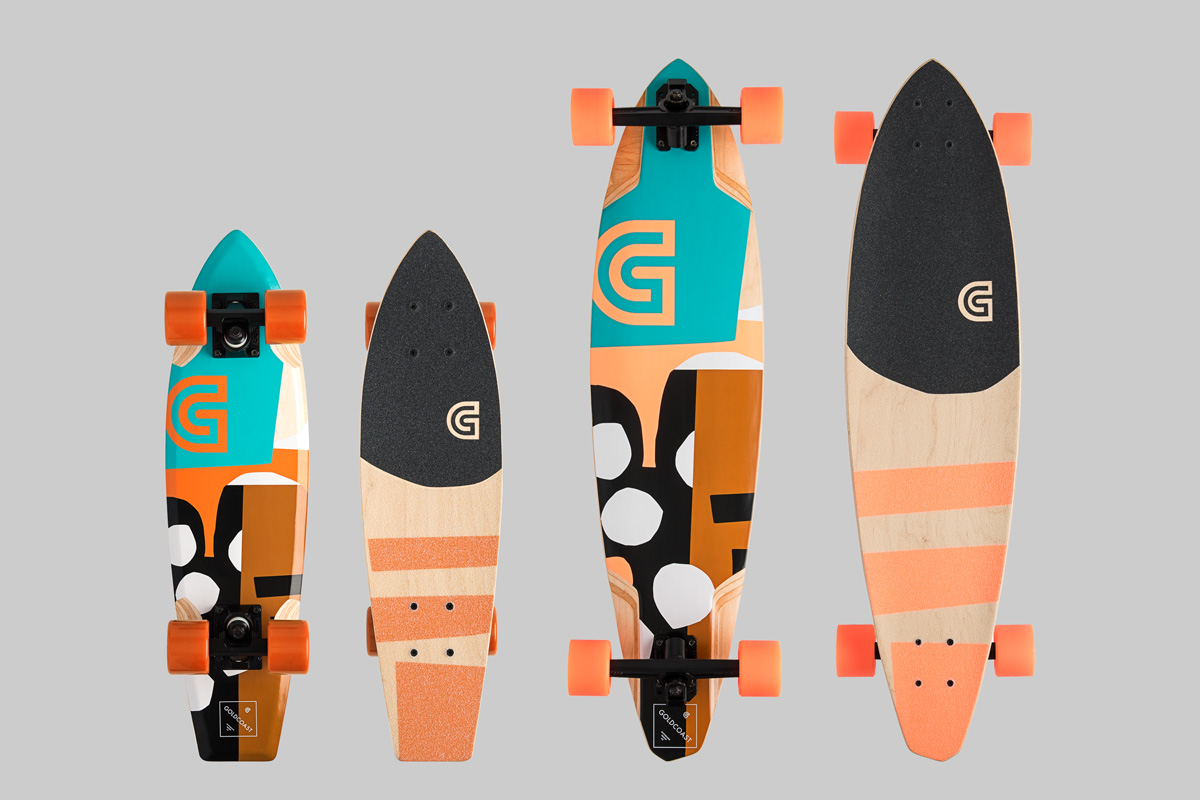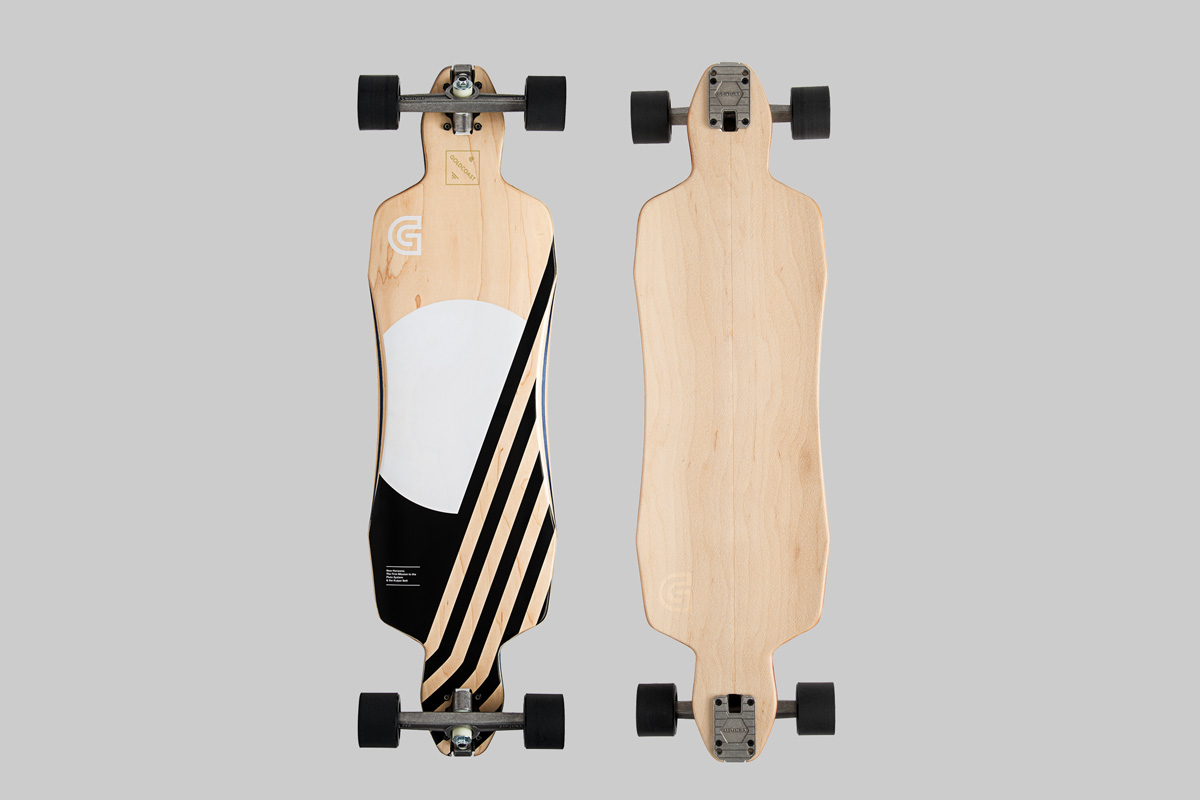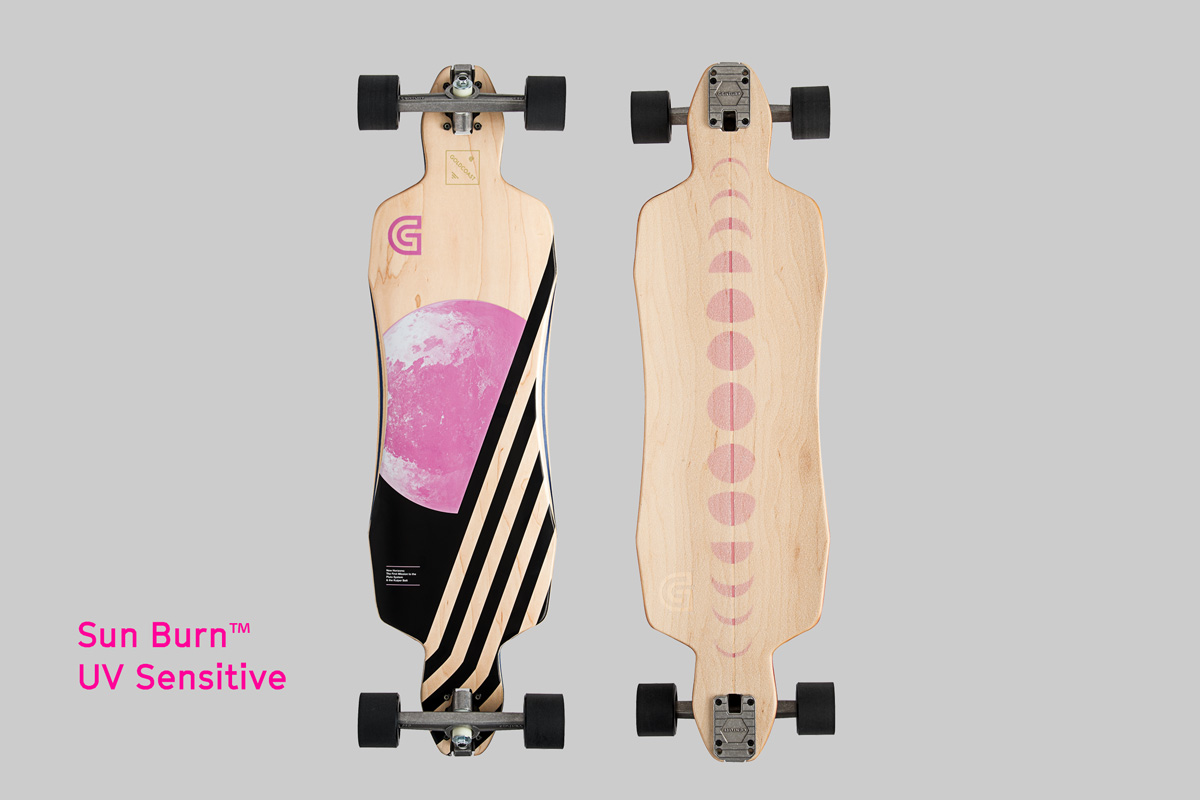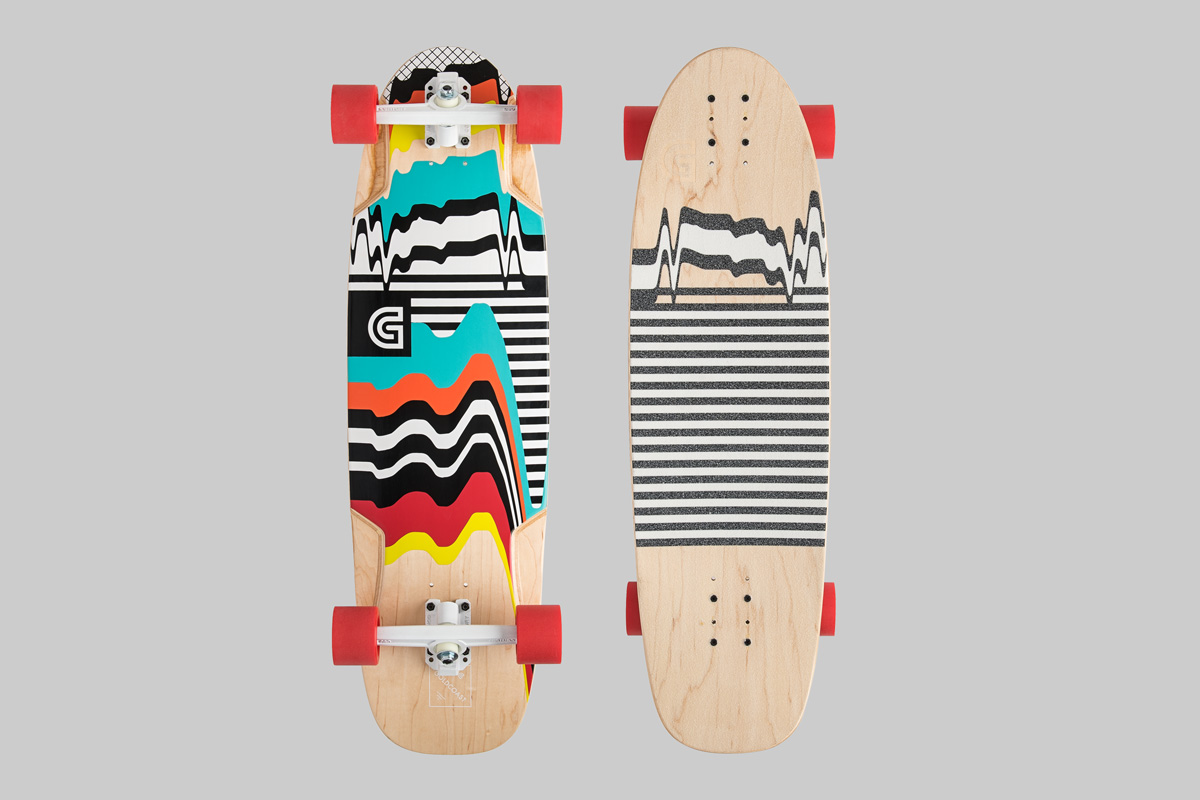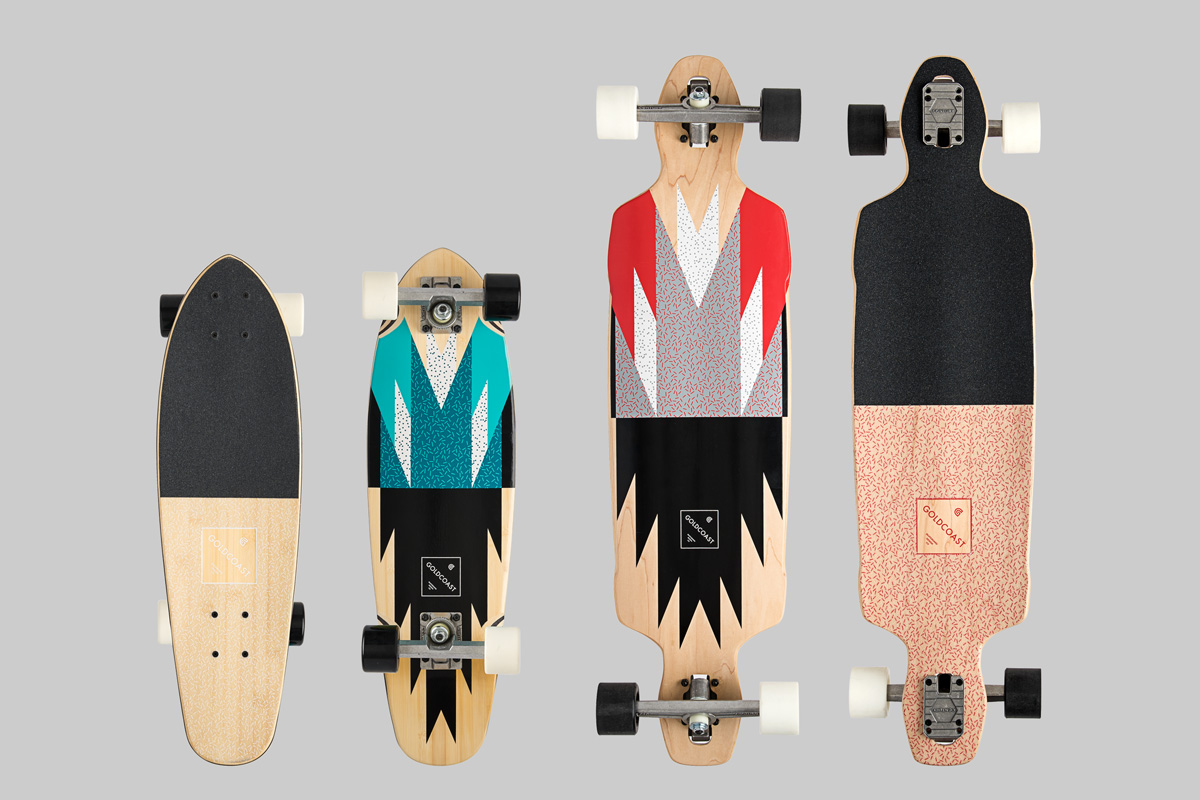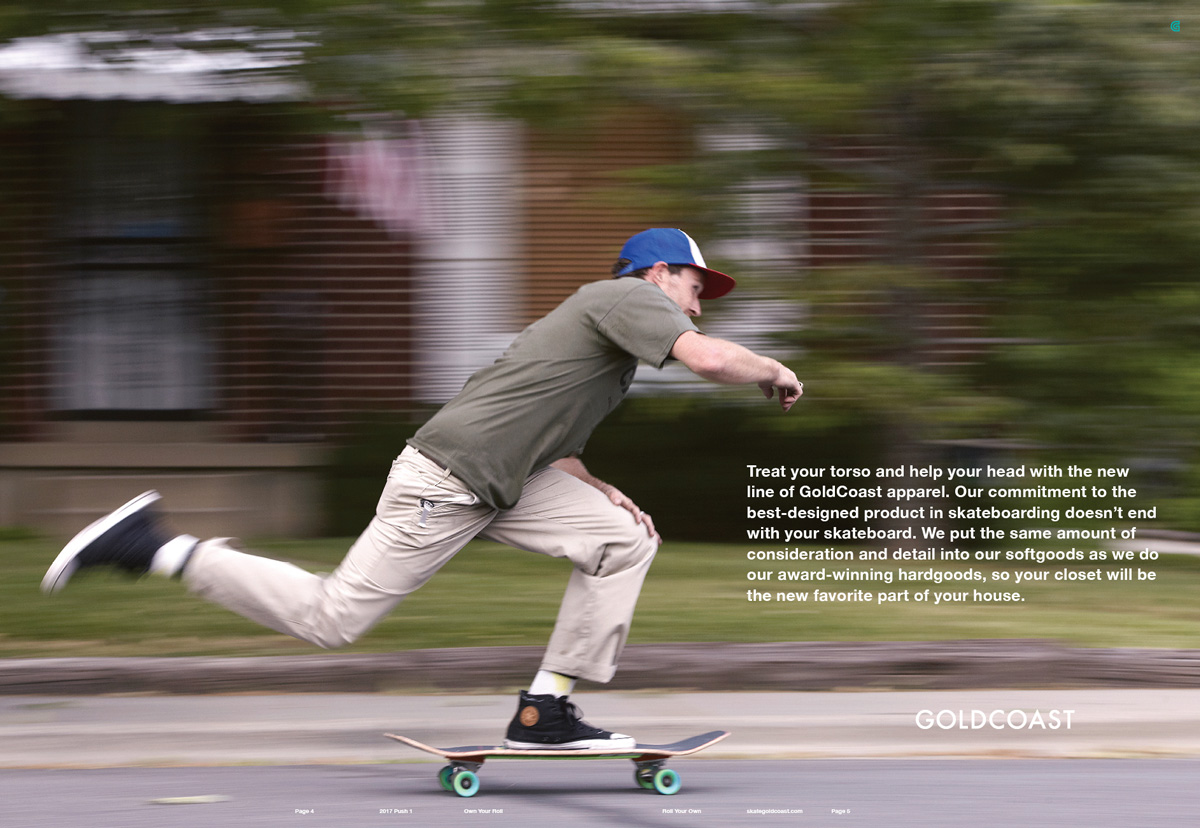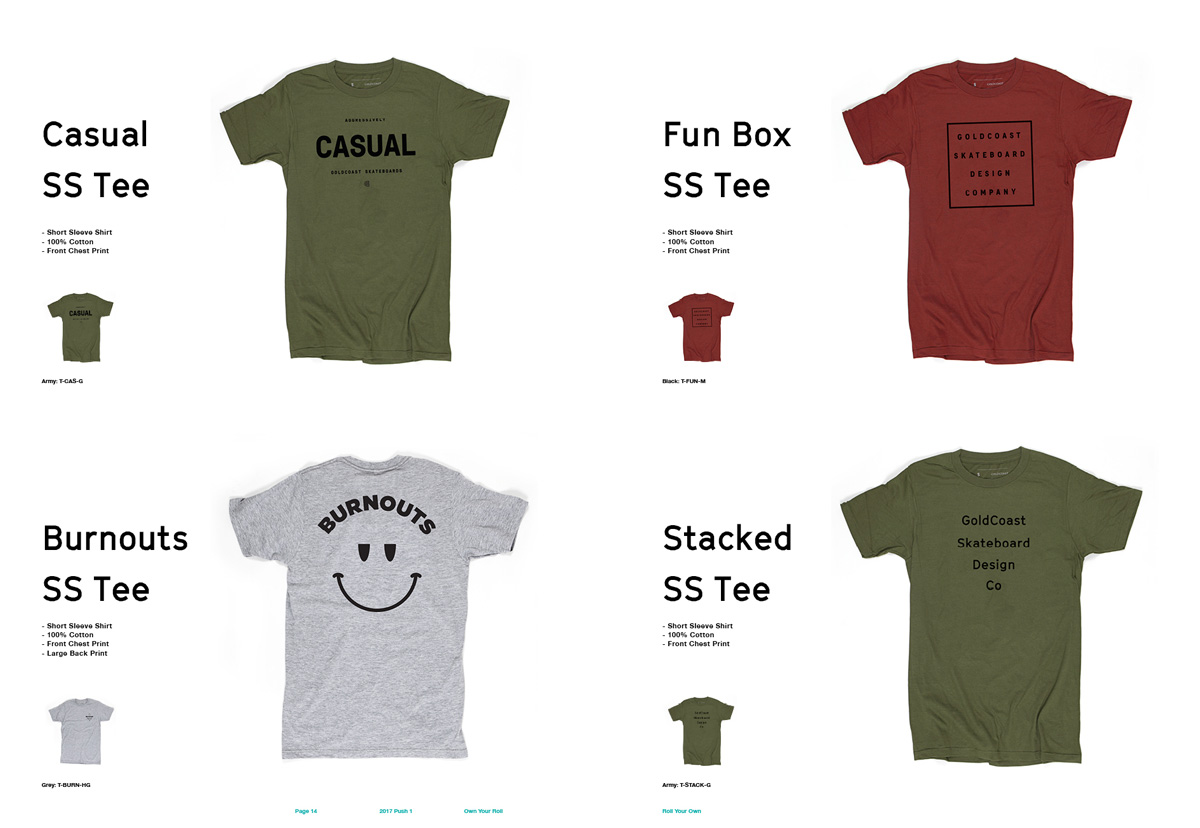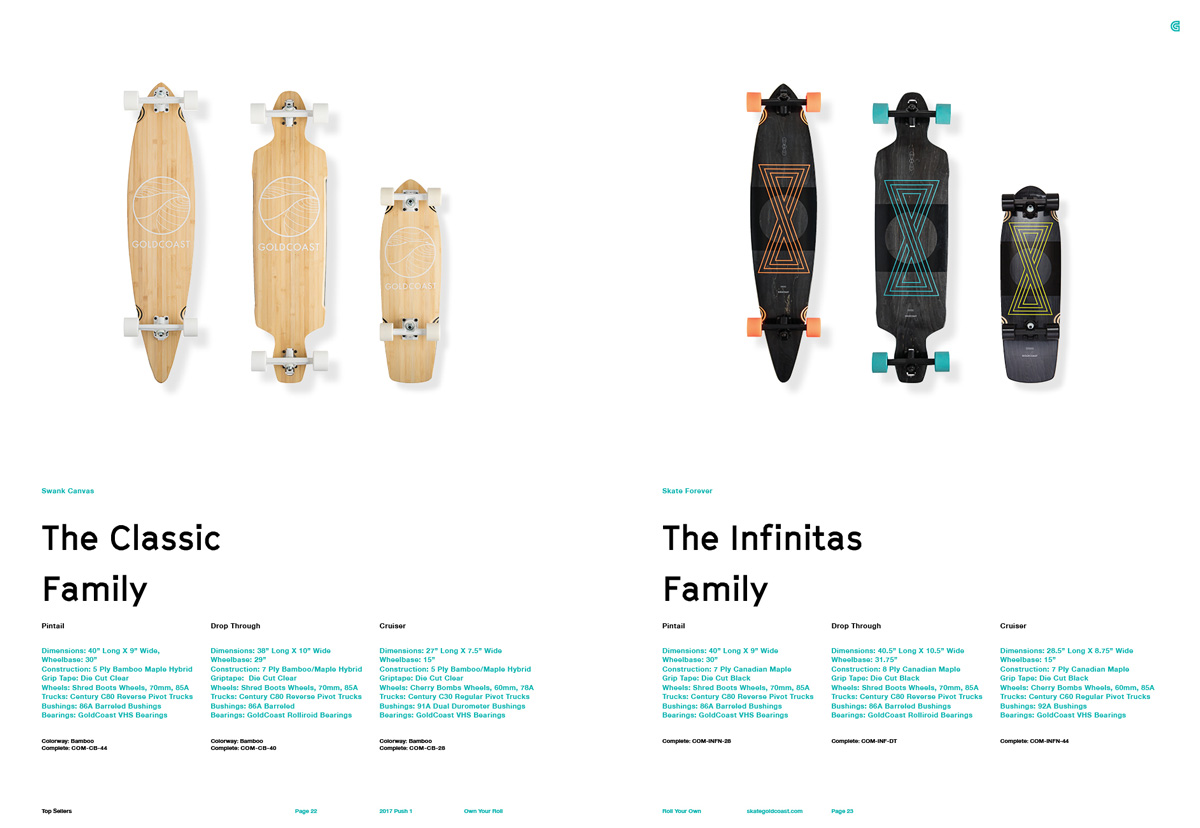 2015 // Own Your Roll // Roll Your Own
As the Design Leader in Skateboarding™, we at GoldCoast strive to make the best looking, best performing skateboards on earth. Once they are in your hands however, they're no longer just the culmination of hours of design, development, testing, re-testing, pushing, sliding, and rolling. It's now YOUR skateboard. You decide what to do with it, and we think that's a truly beautiful thing. So no matter how you use our products, all we ask is that you use them for maximum fun. It's all yours now, own it.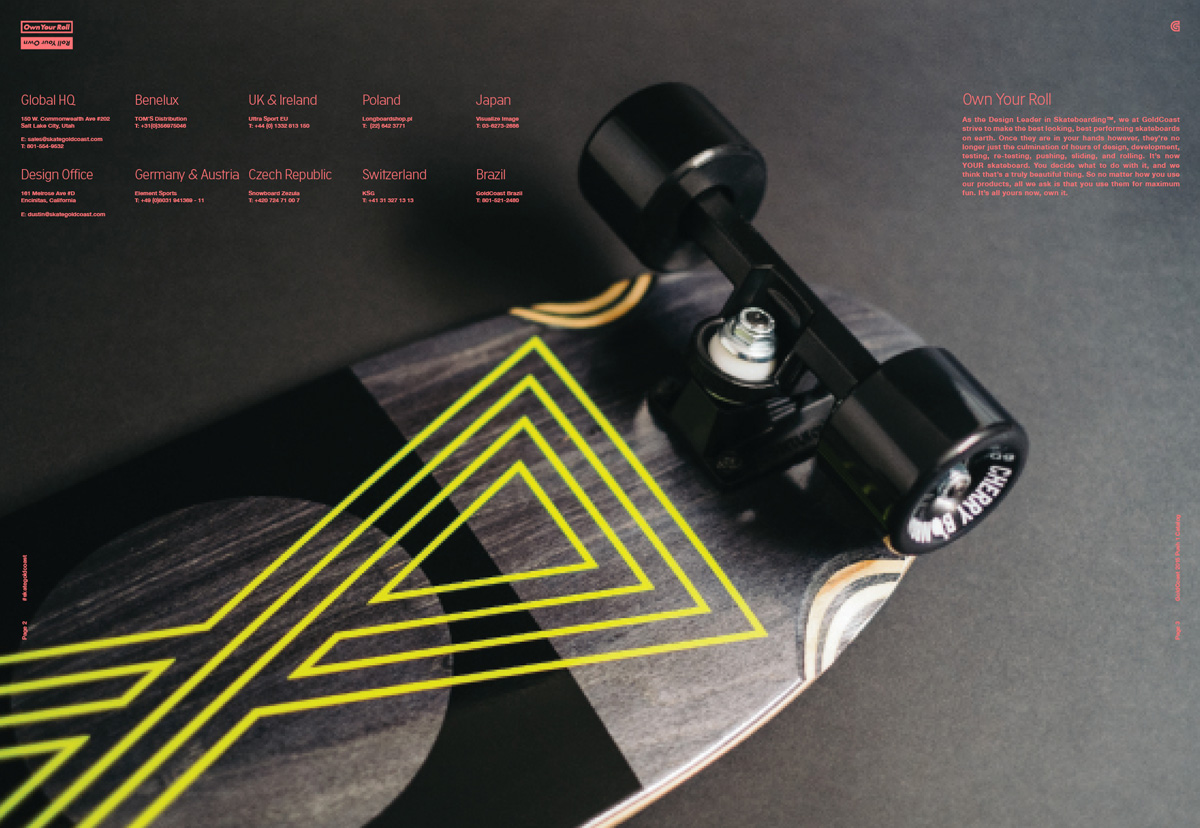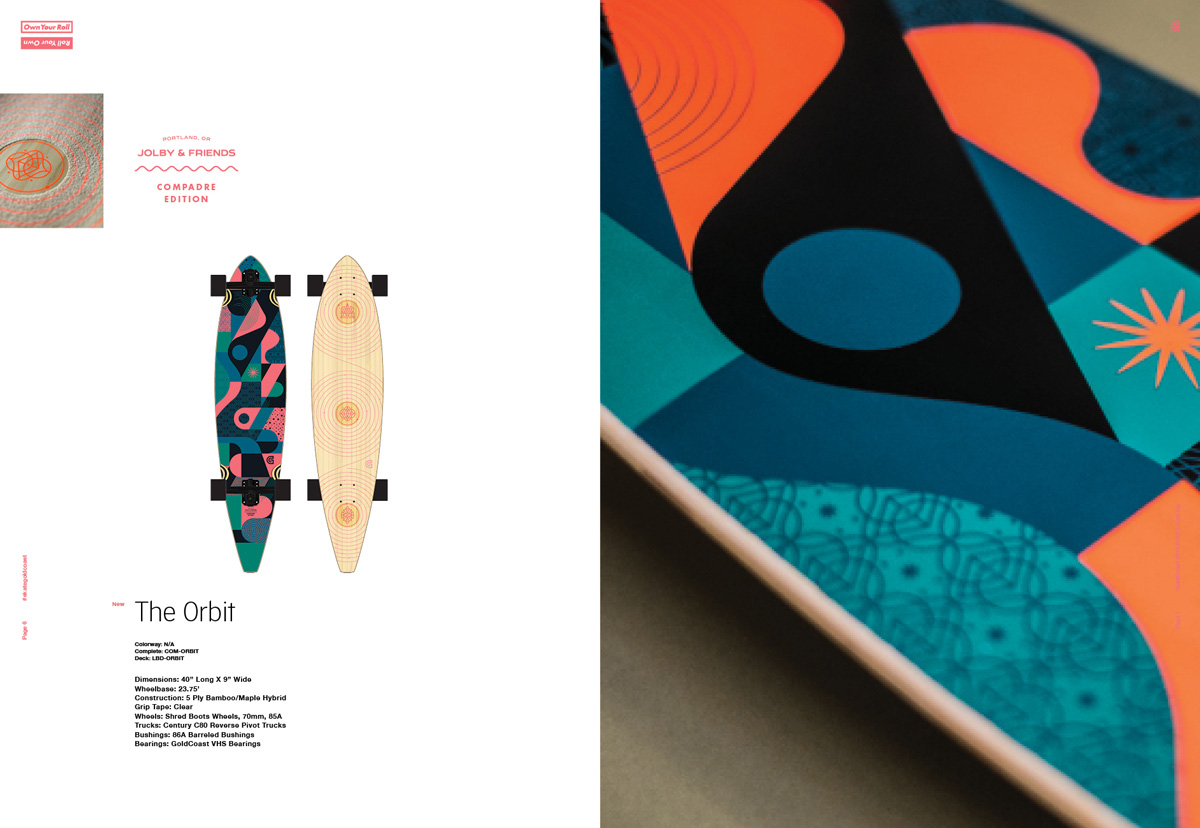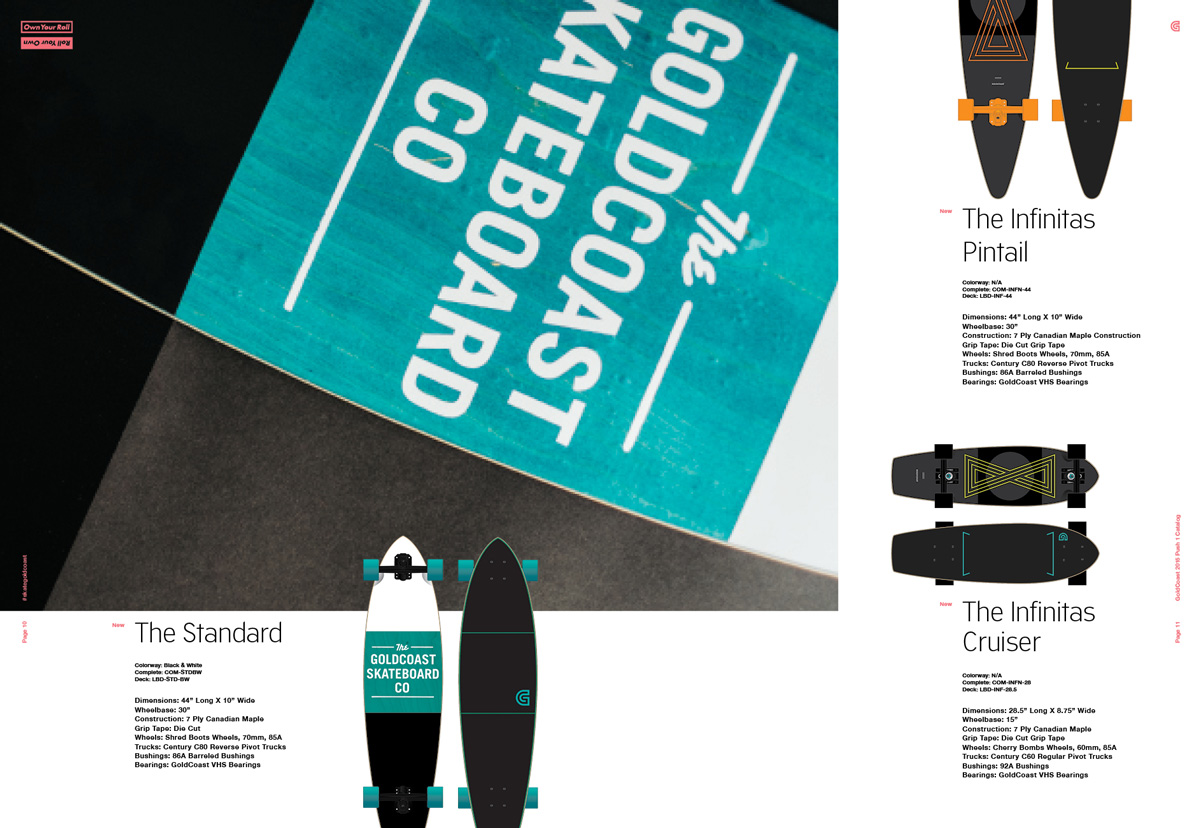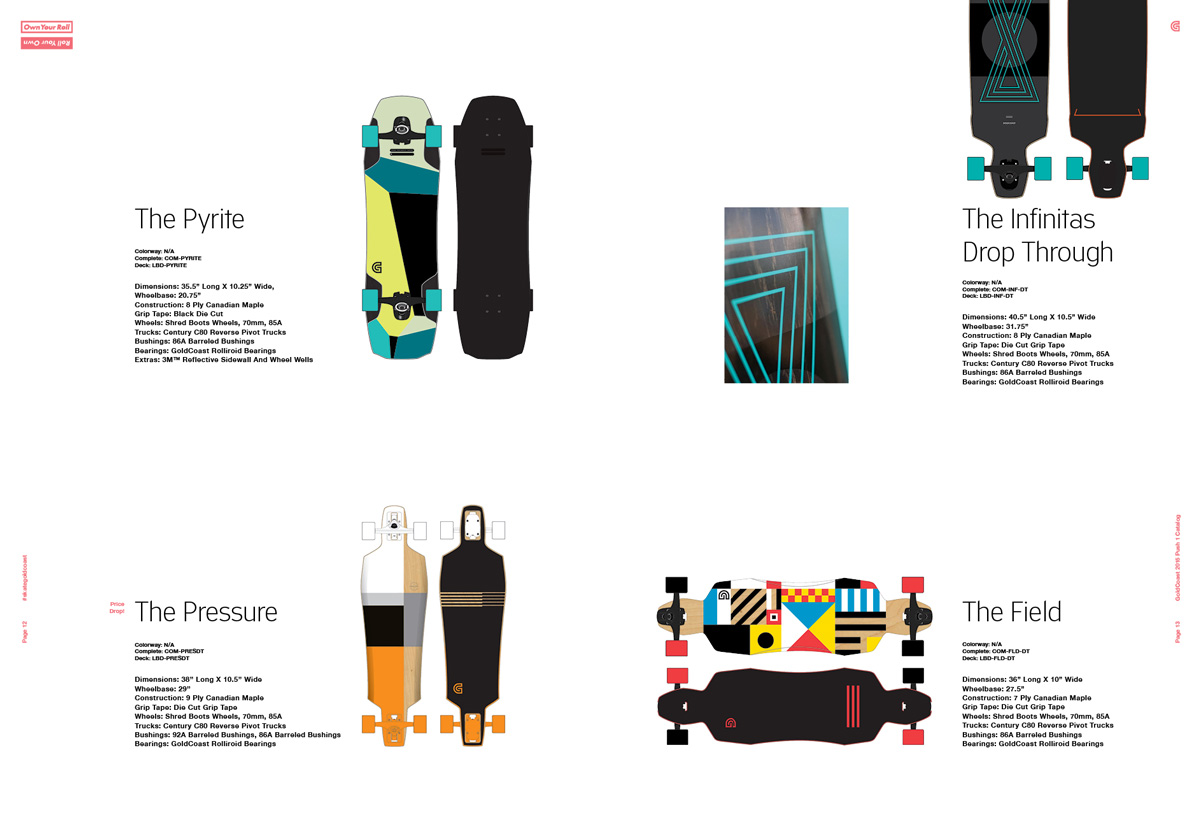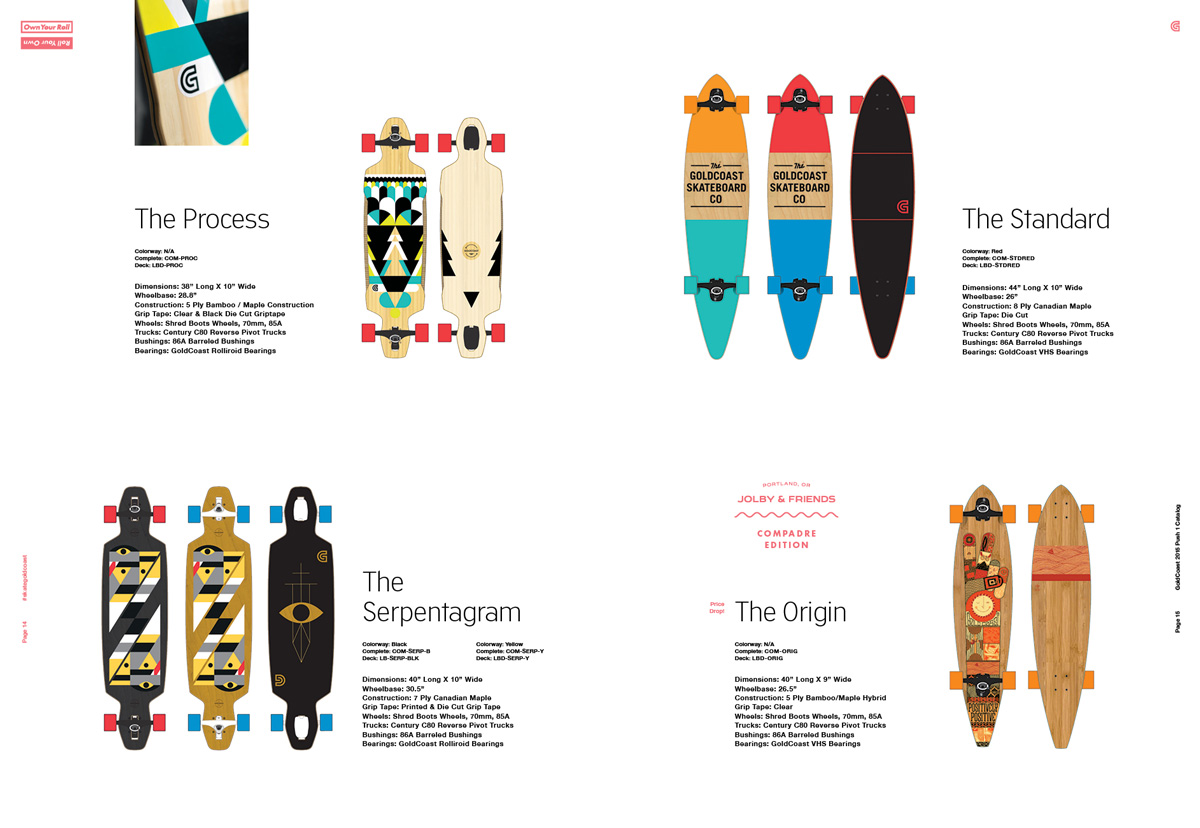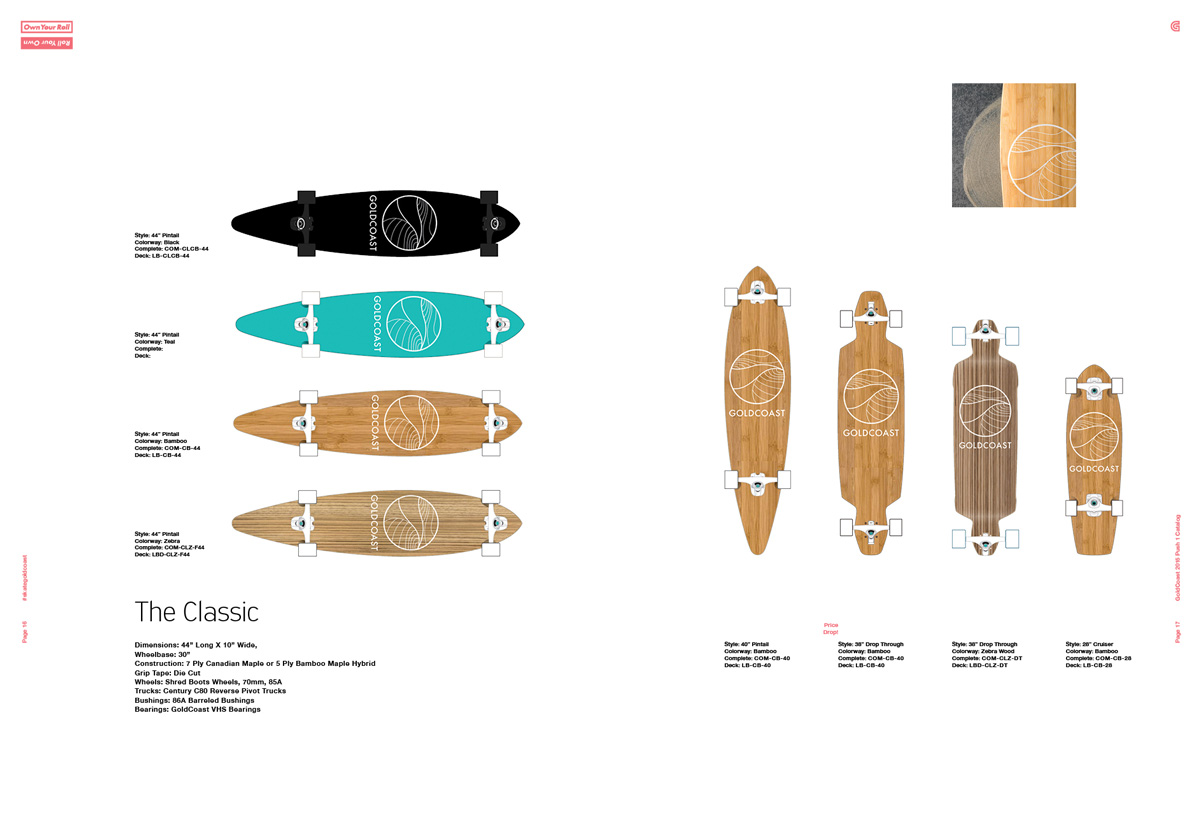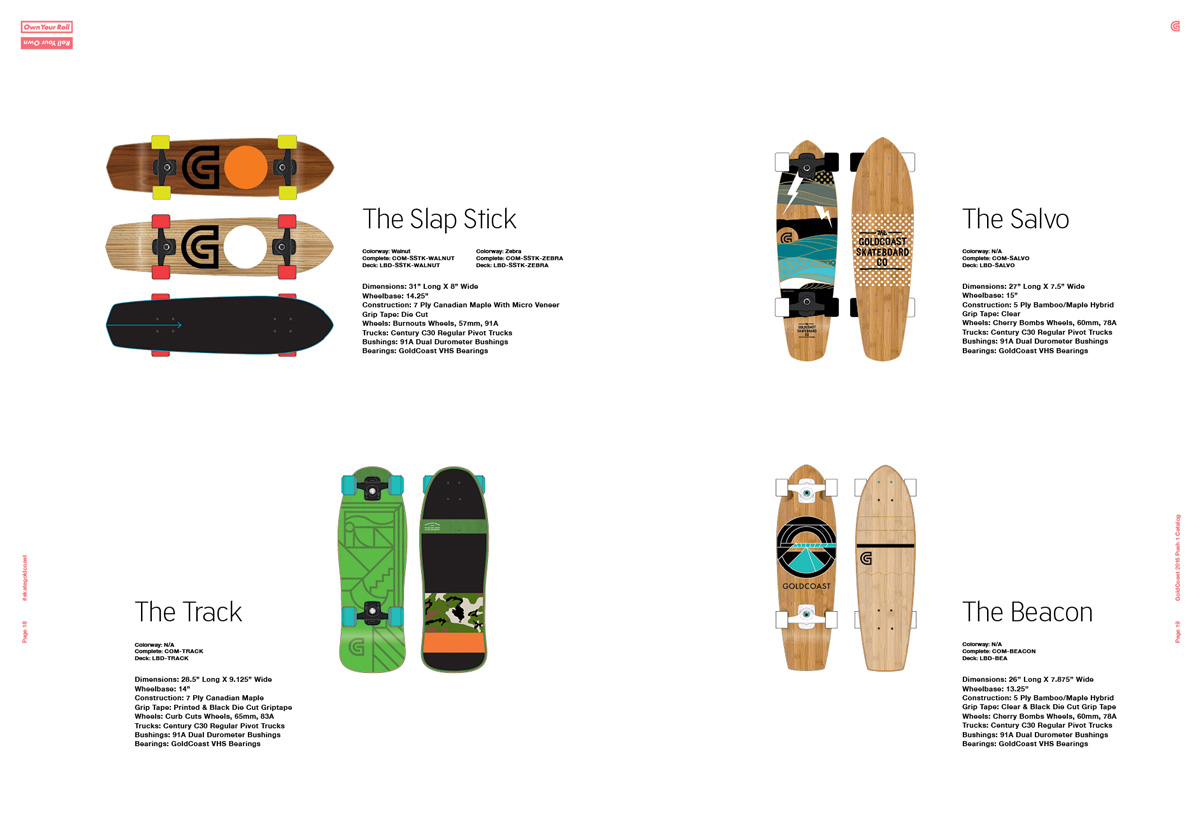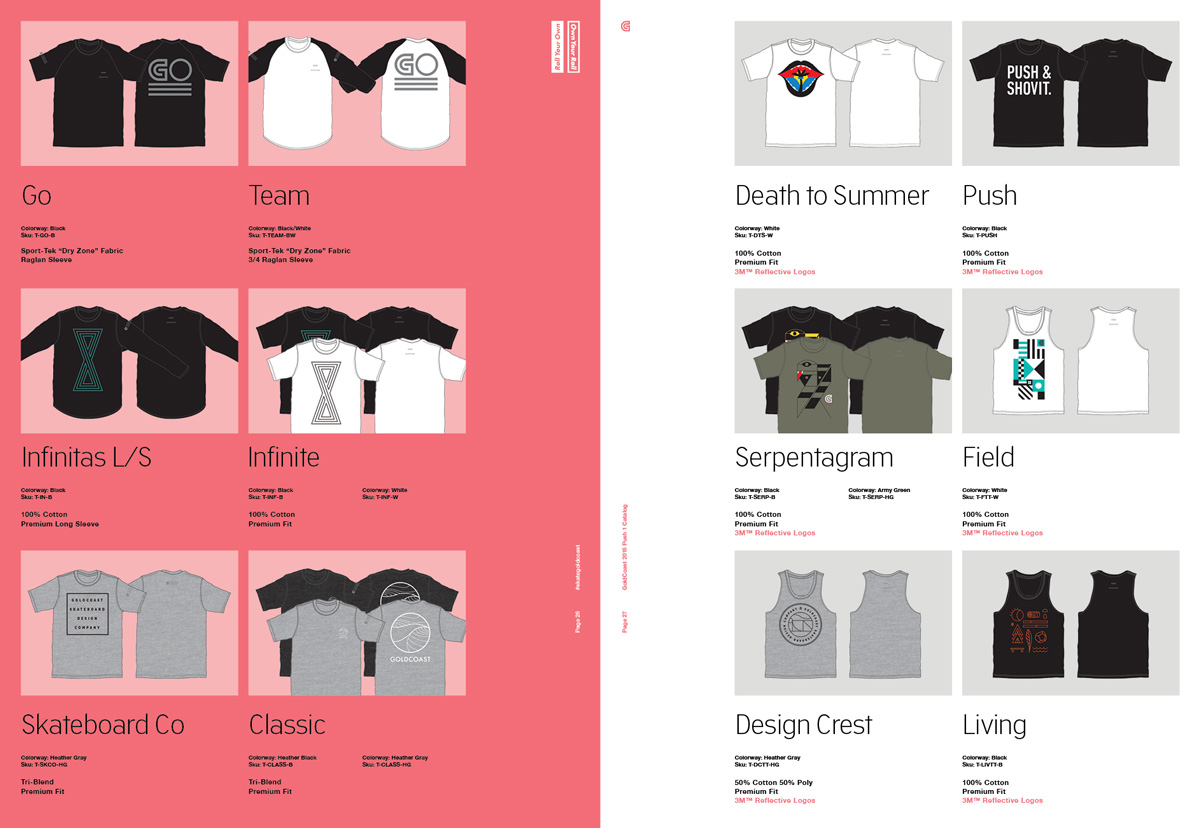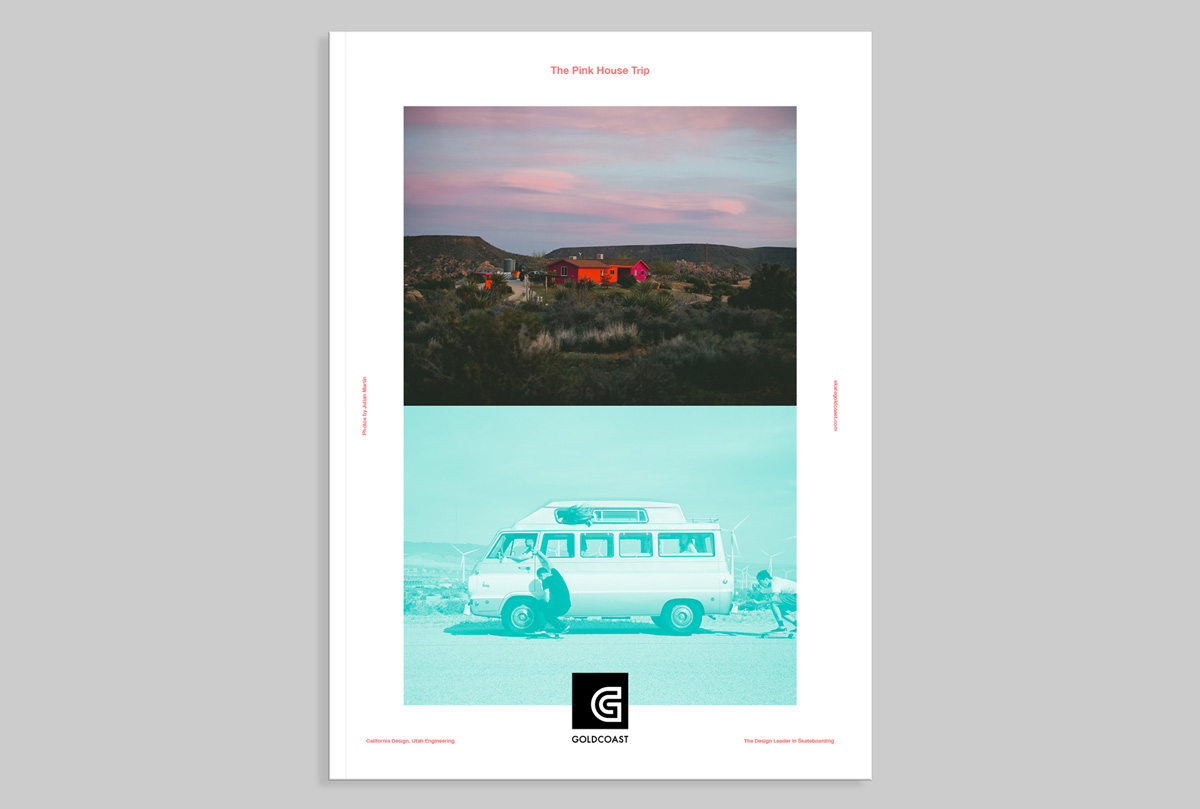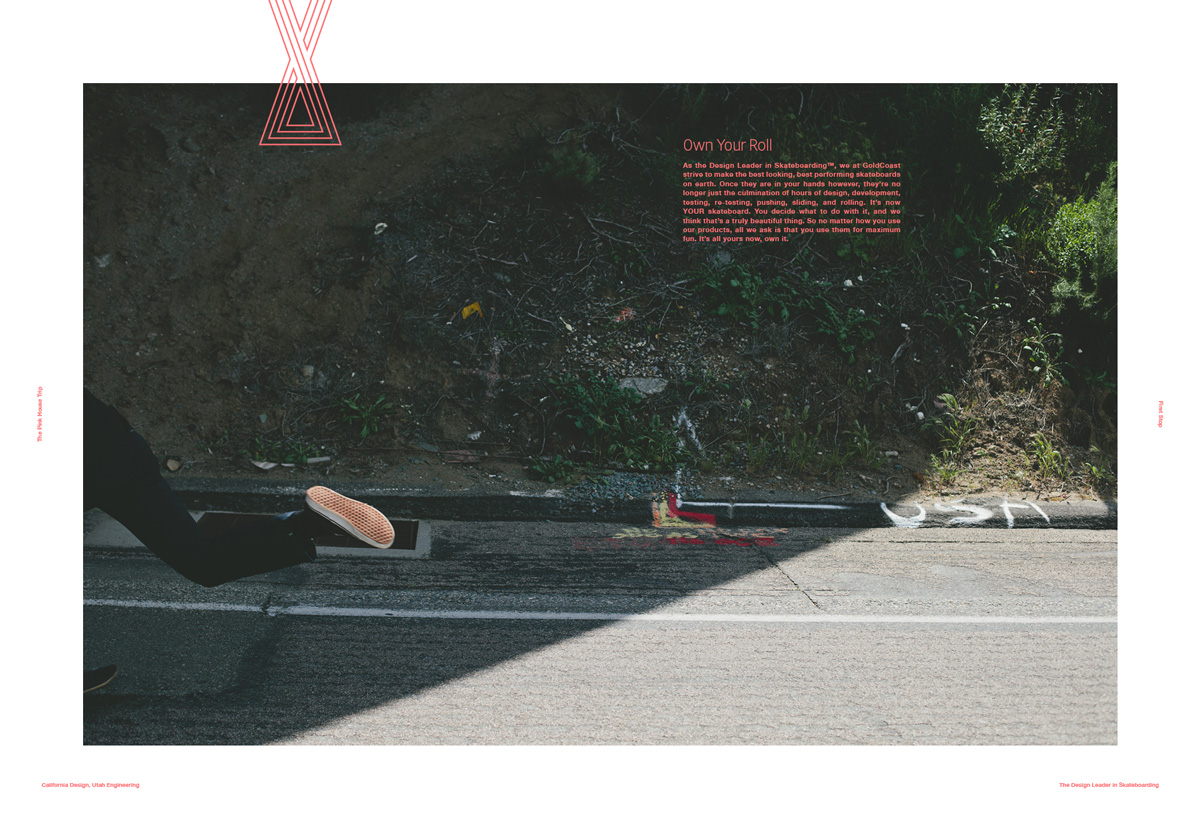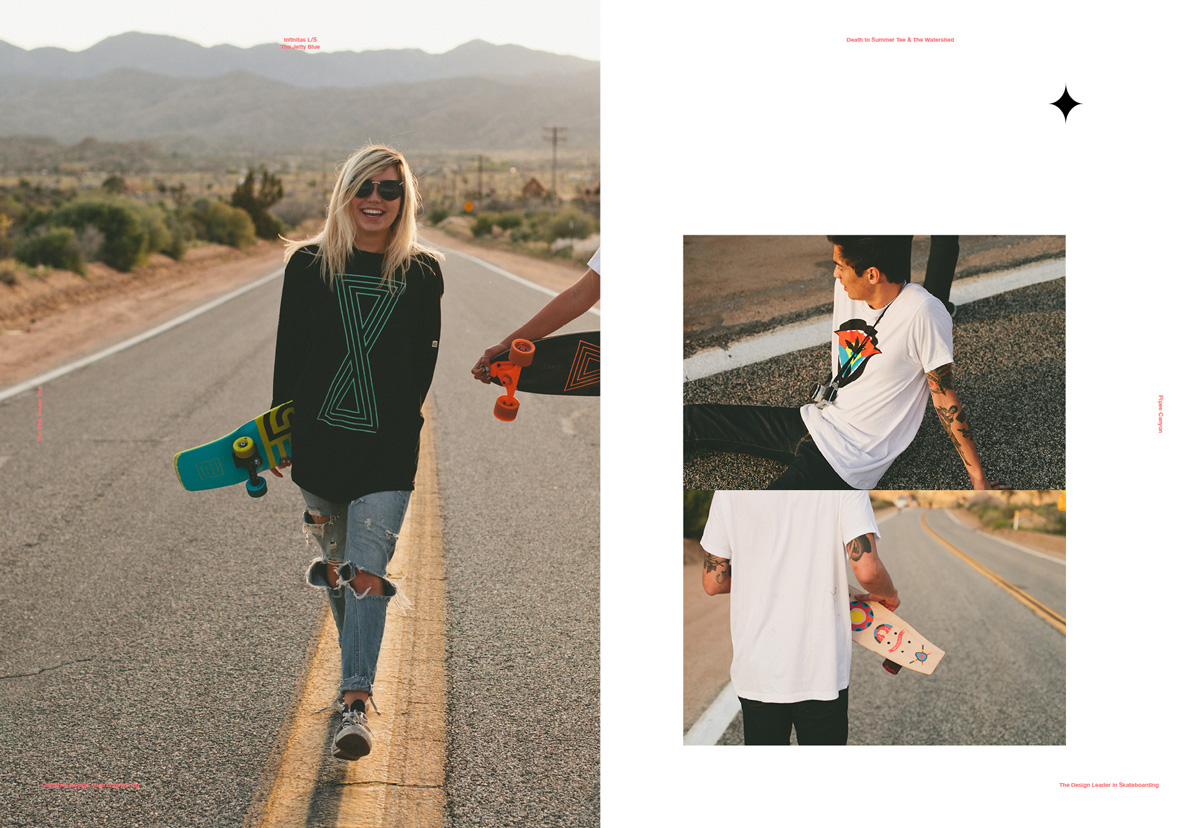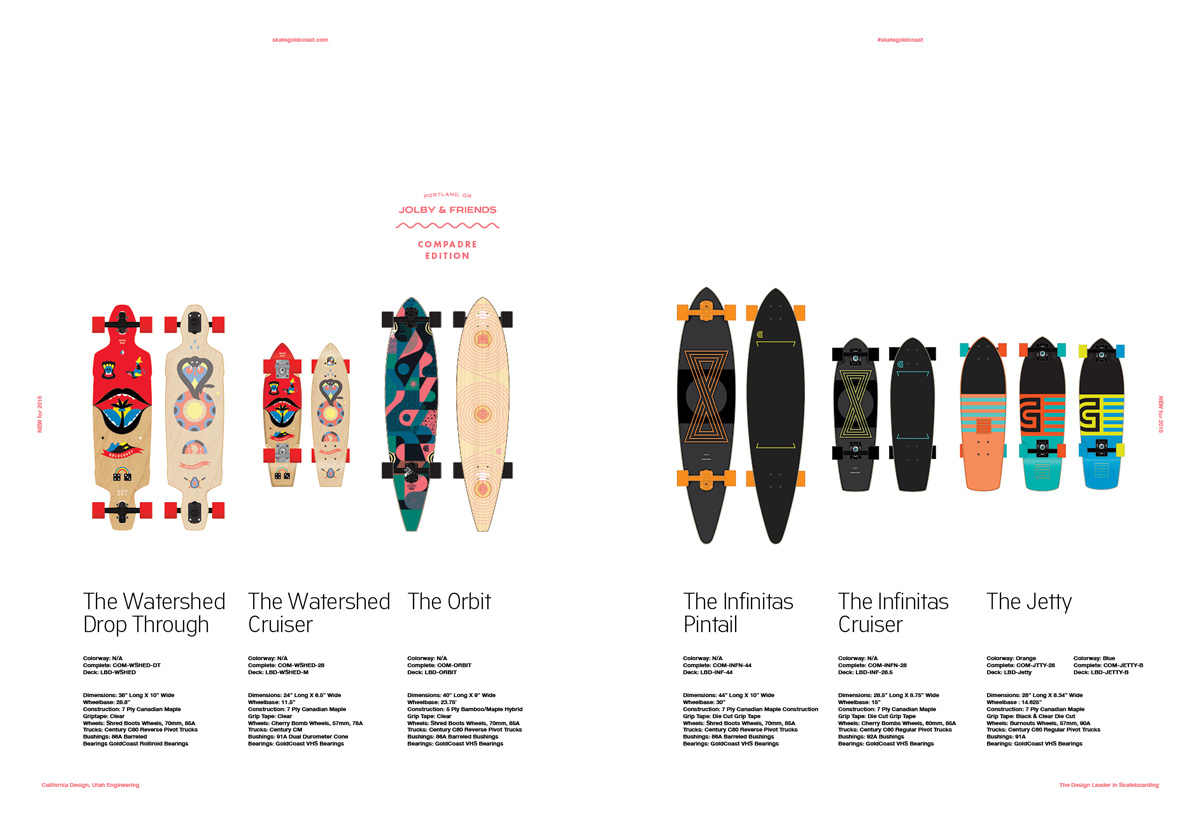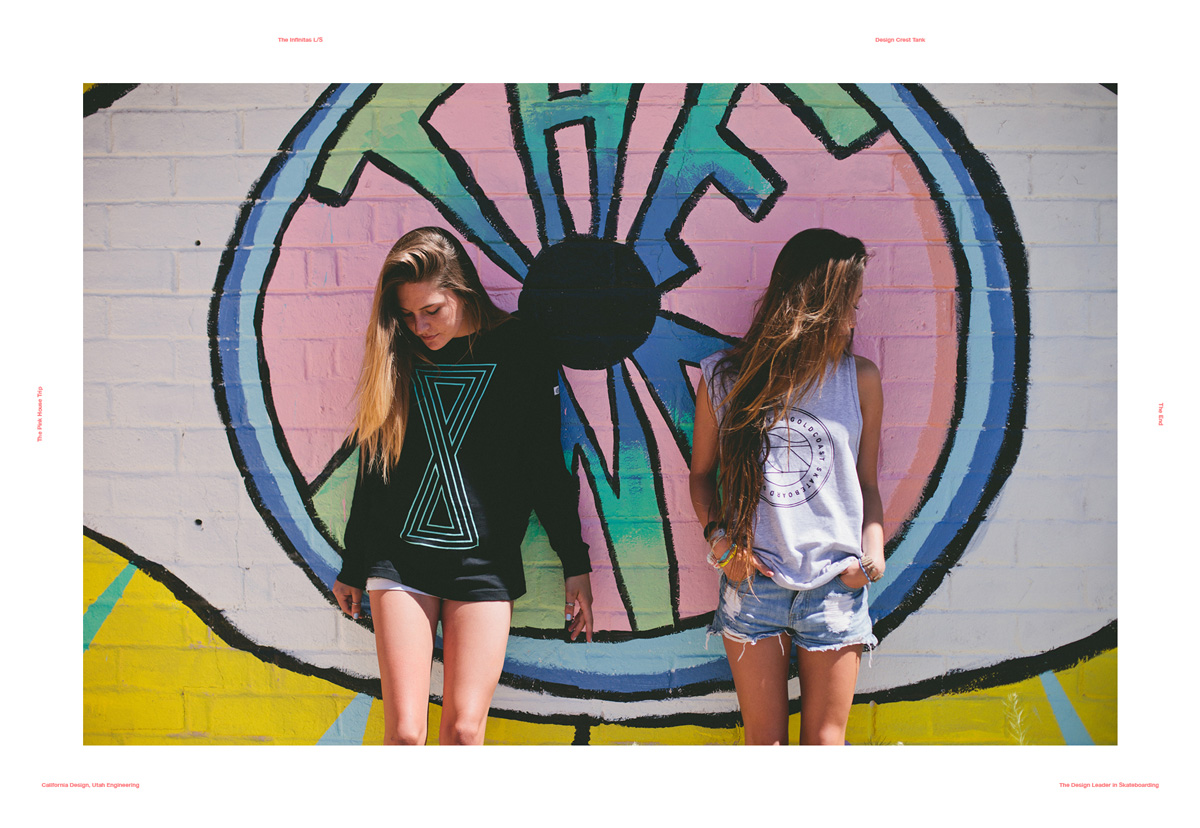 2014 // The Design Leader in Skateboarding
Skateboarding and Design are at the core of GoldCoast. These two things touch nearly every part of our lives. Design is the language of our creativity, it is the starting point for all our products. We appreciate awareness of little details in our surroundings, our products, and our designs. Our enthusiasm can not be contained. We want to share stories, ideas, sessions and trips with our peers, and want them to do the same with us. The end goal is to have fun. We don't do what we do for trophies, fame, or titles, we take it easy. Seriously.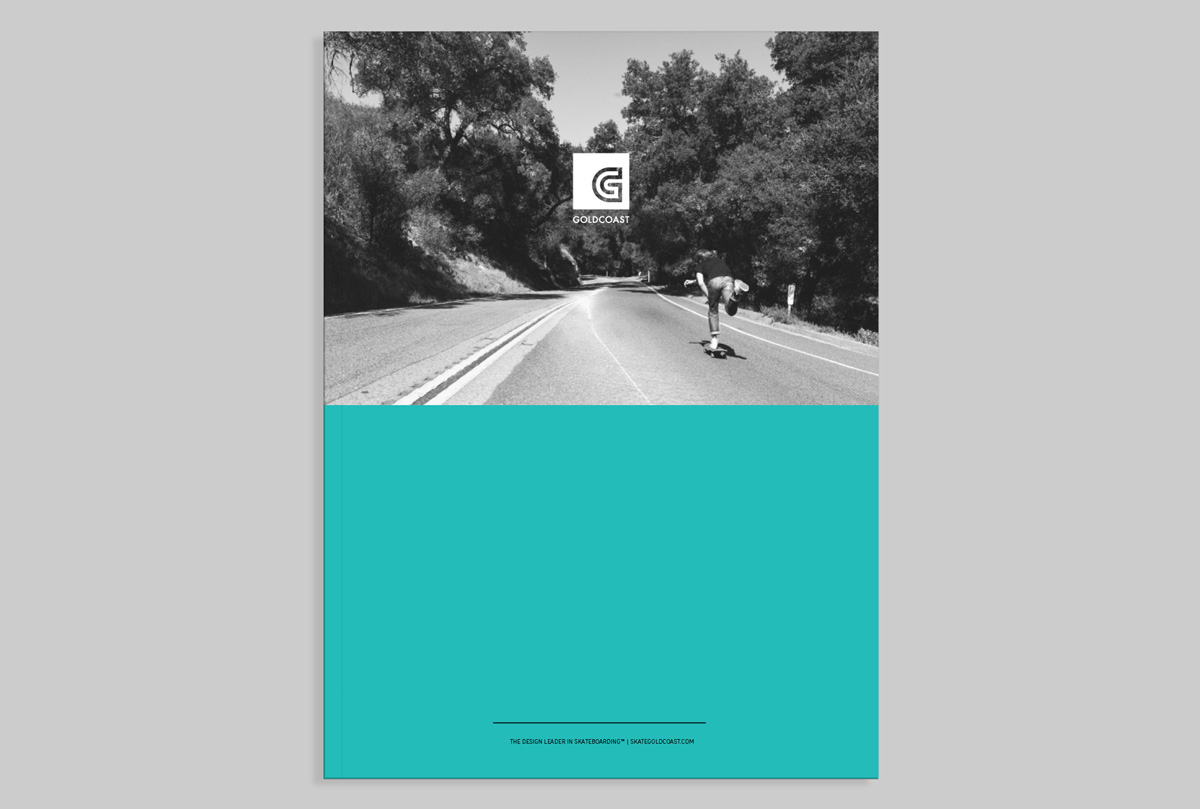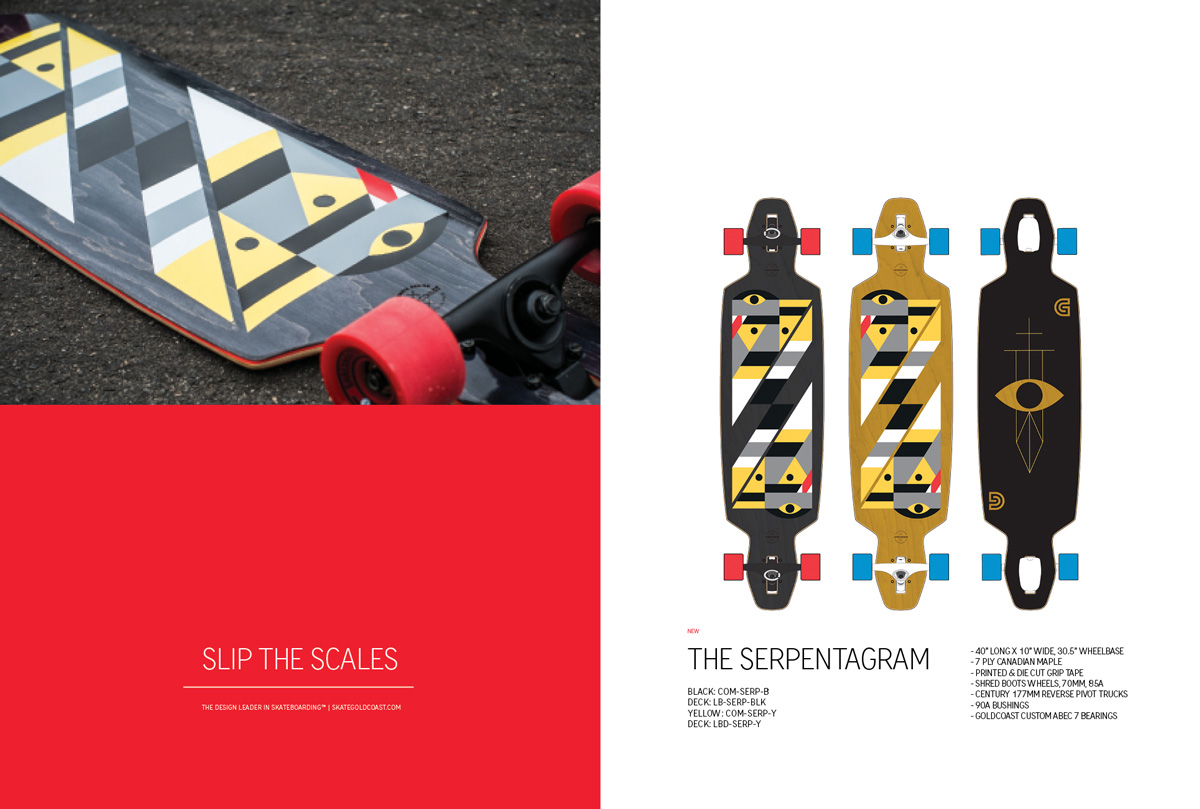 2013 // A Ply Design
GoldCoast, A Ply Design.
We look at plywood a lot. It's a primary ingredient of our products, as well as a brilliantly designed material. Two directions of veneers are pressed together to create something that is stronger than if they were all going one way. That idea permeates our whole mentality. Thethings we make combine the clean and considered elements of modern design with the emotional expression of art and photography. At it's heart, skateboarding is the same way; technical yet improvisational and when done properly, looks effortless.
An inside look at the lives and personal spaces of GoldCoast's Product Developer, Brock Harris and Art Director, Dustin Ortiz to showcase how the two opposites find their inspiration within their surroundings. Watch this video for a deeper look into the mash up of opposites that come together to create GoldCoast's truly unique product. Filmed in partnership with Hidden Notice.
2012
Catalog & Seasonal Overview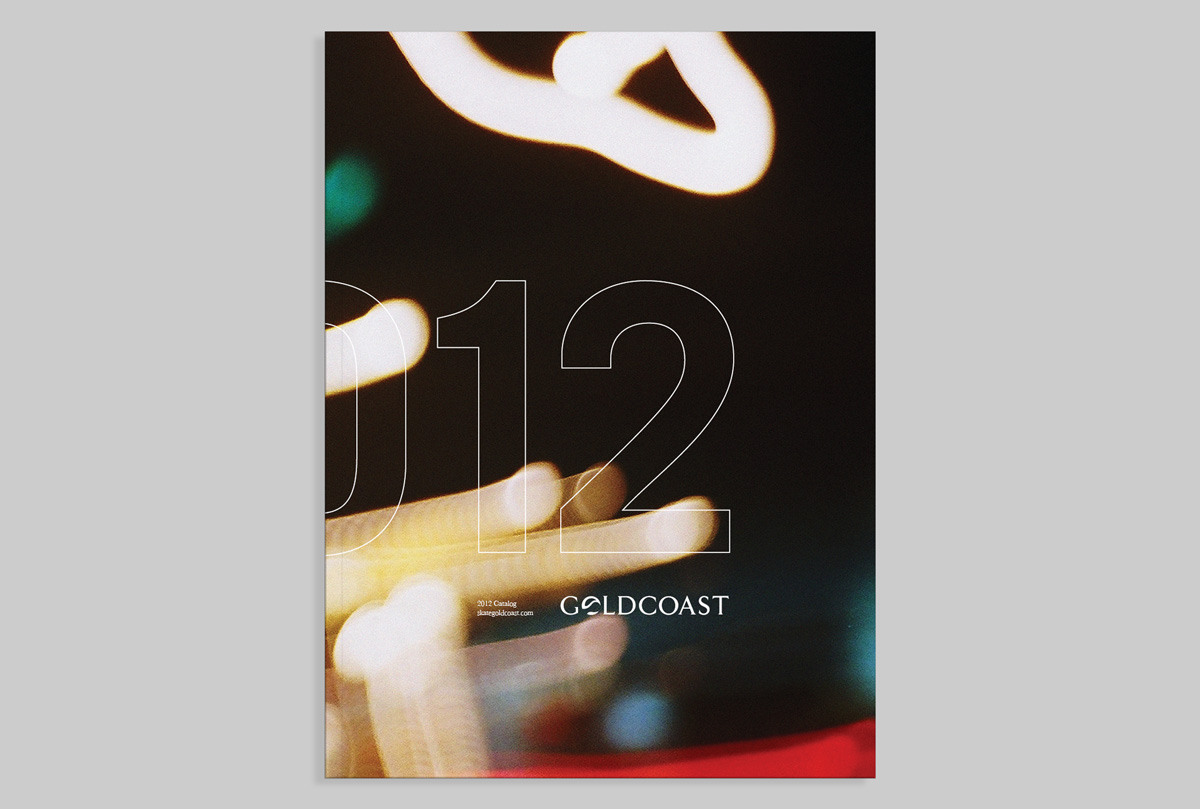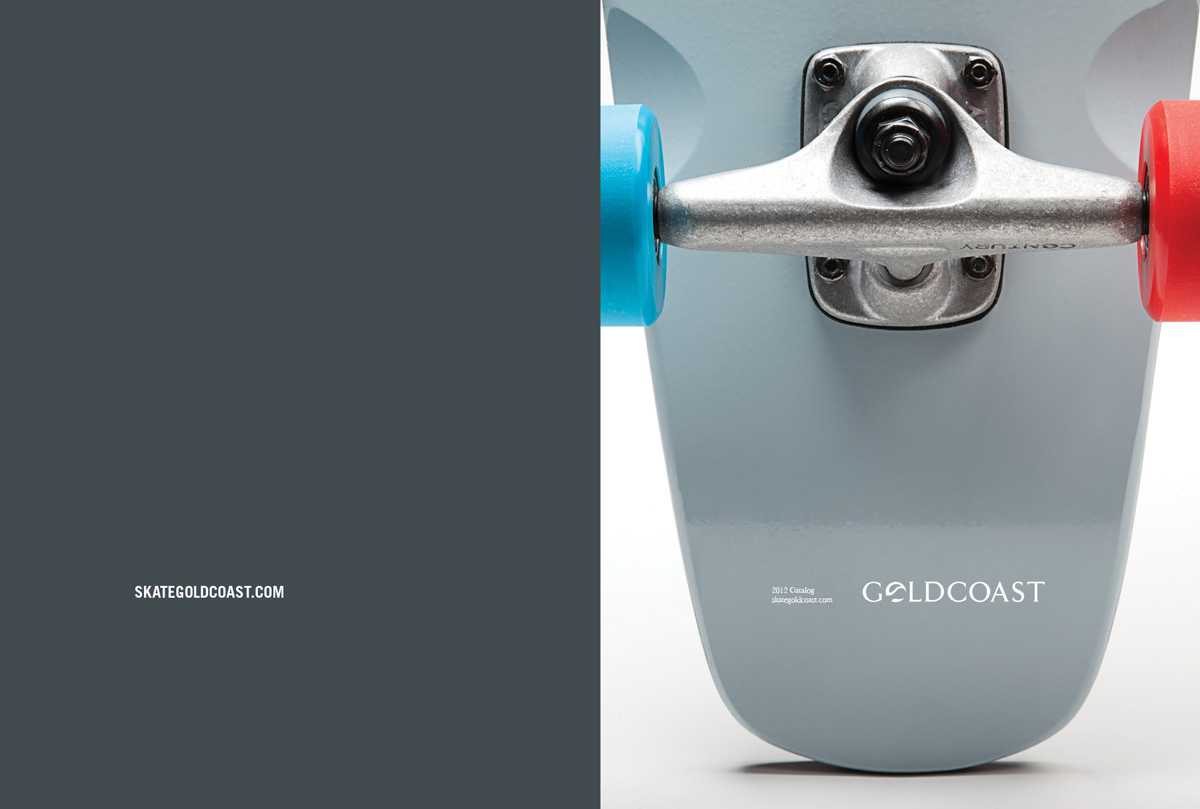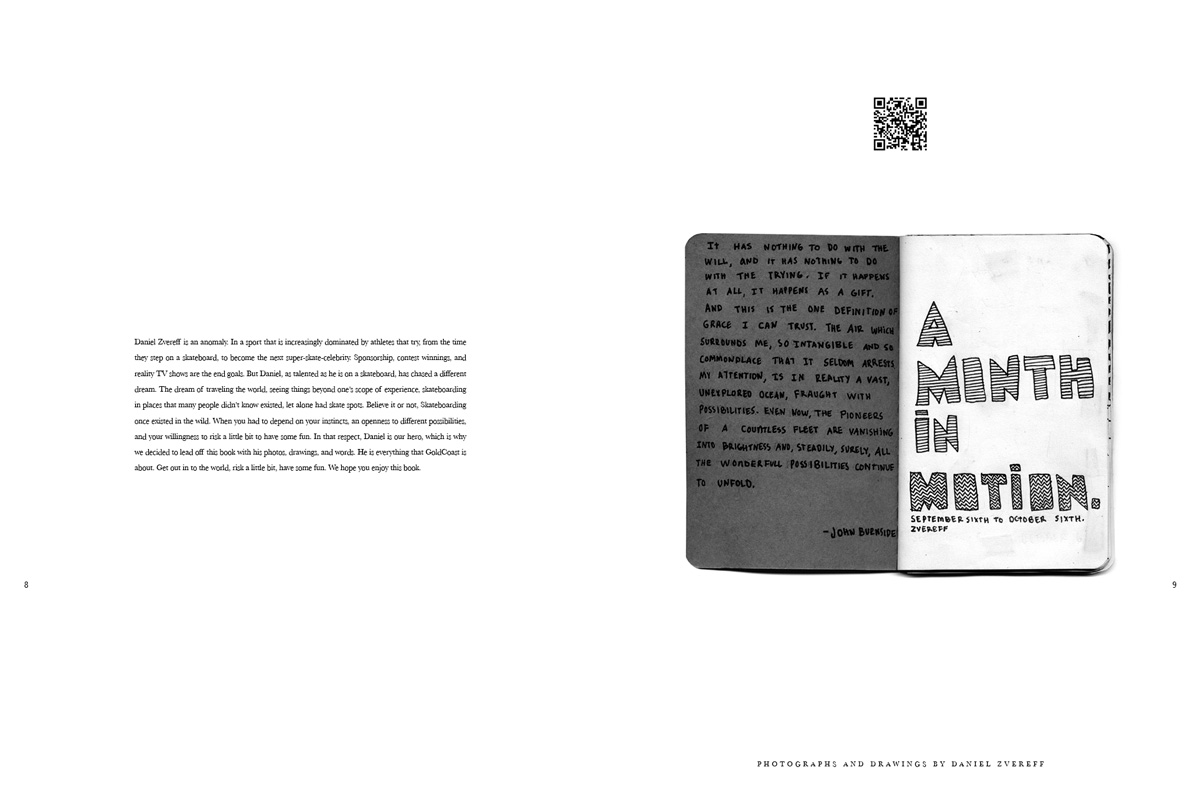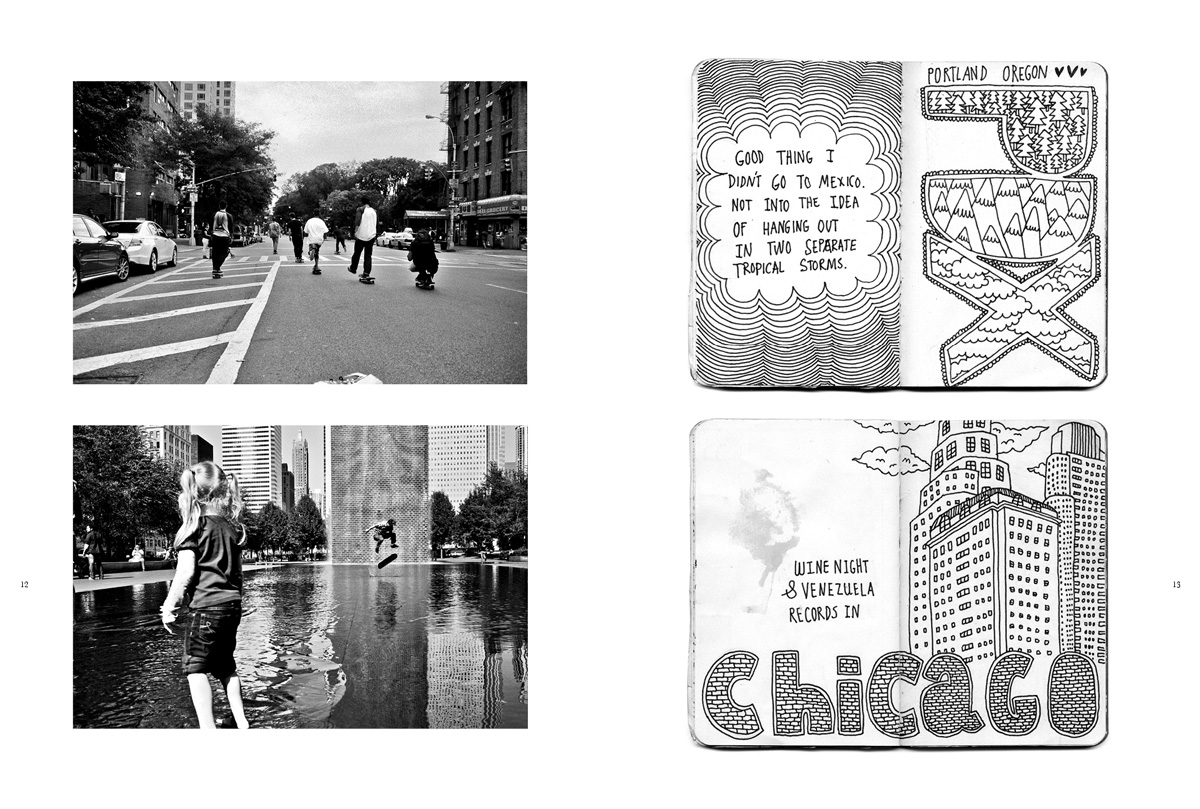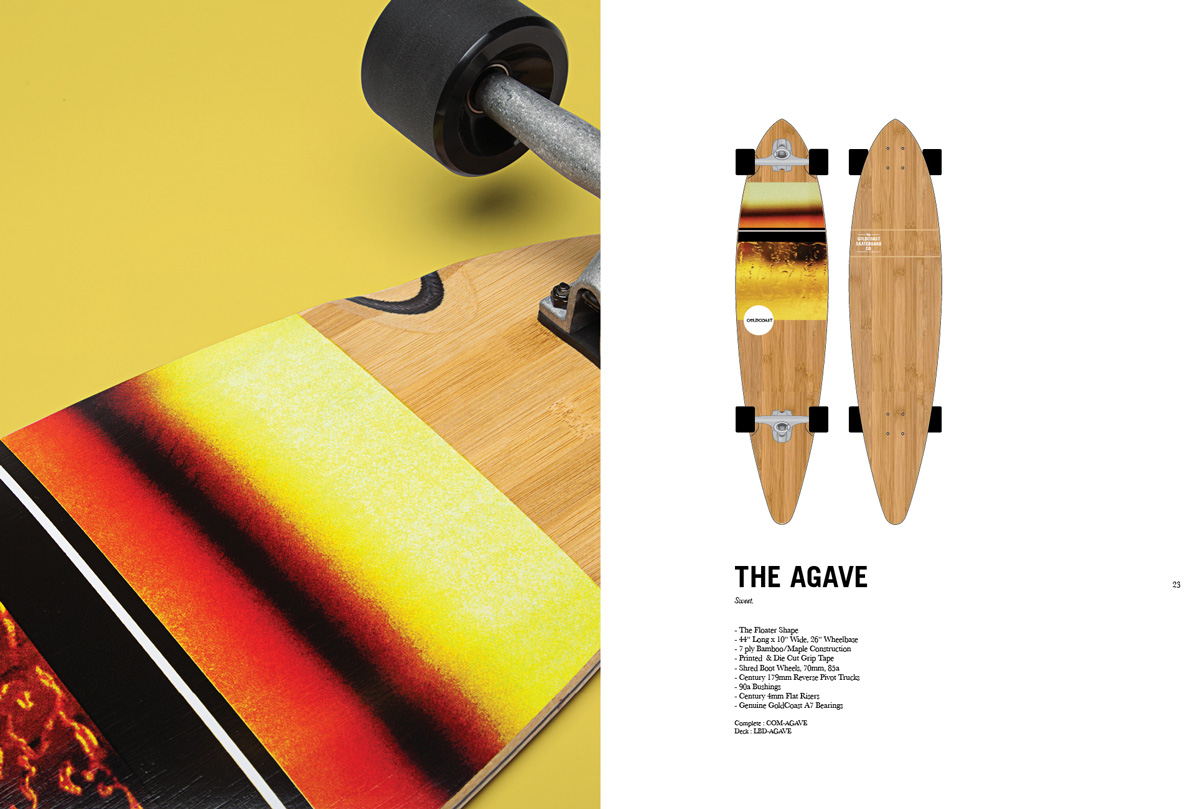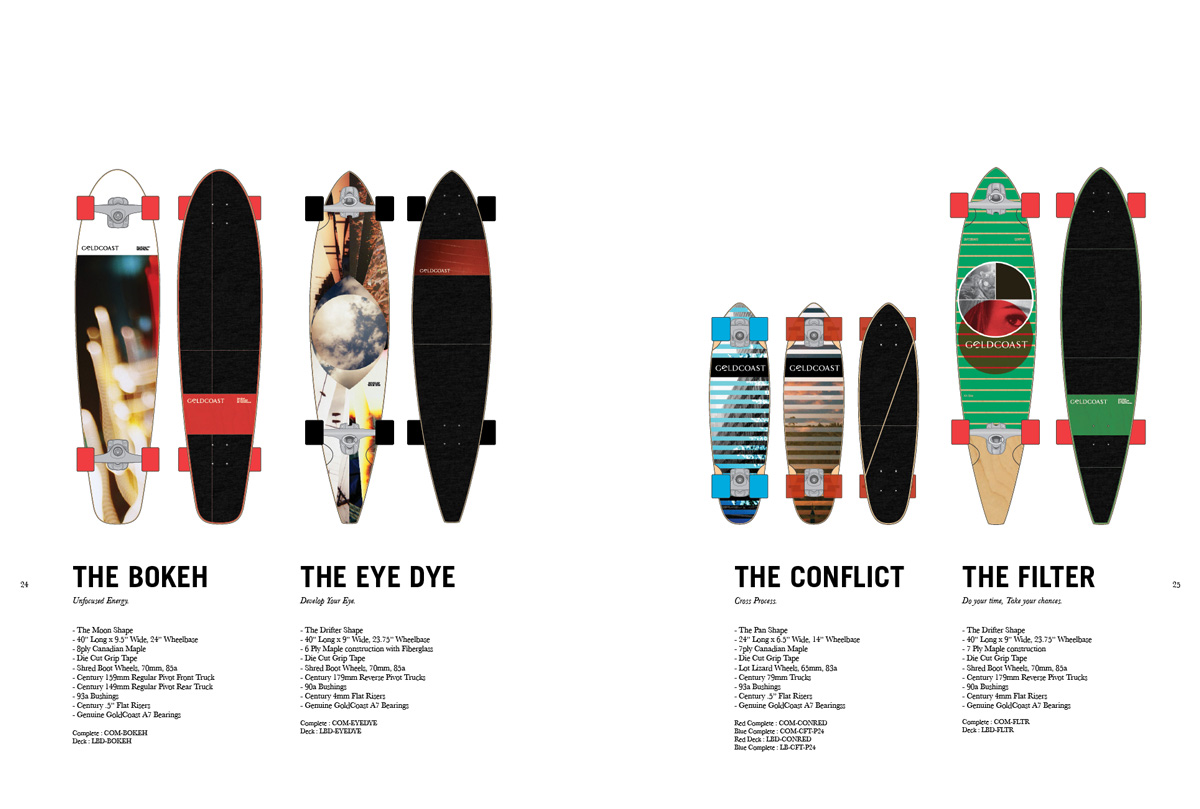 2011
Catalog & Seasonal Overview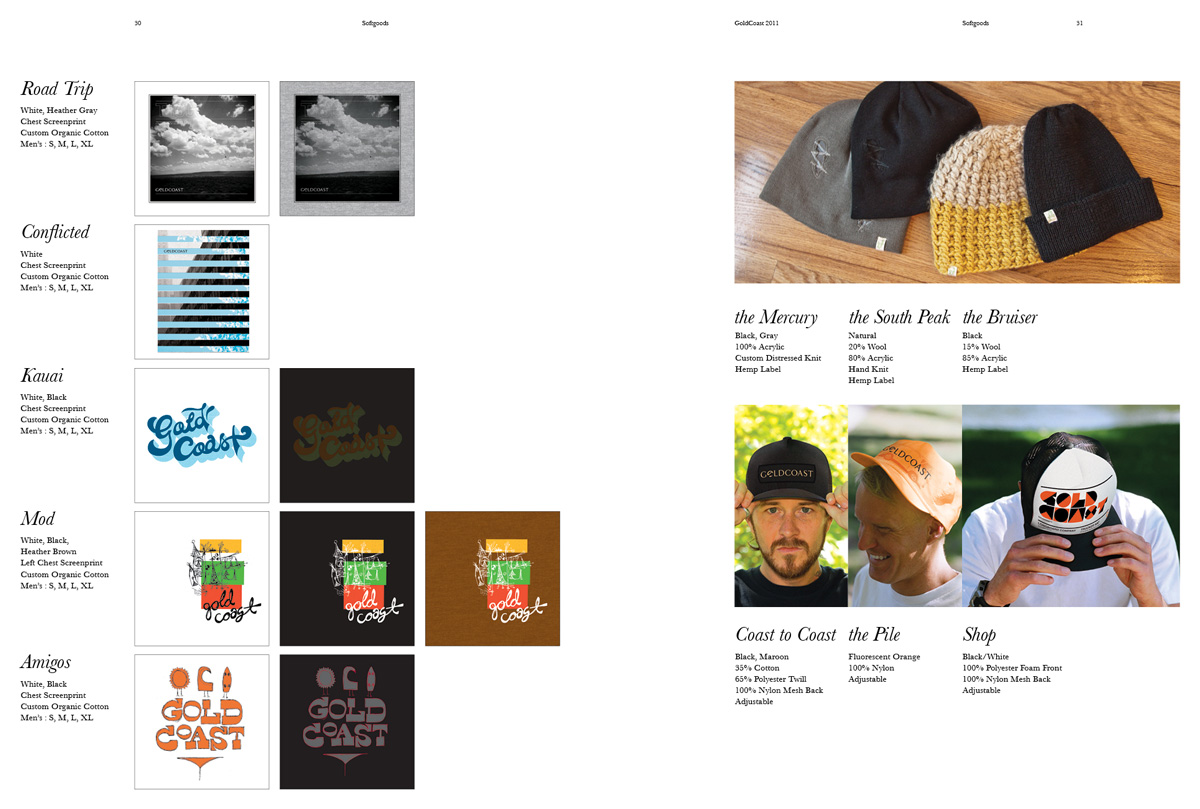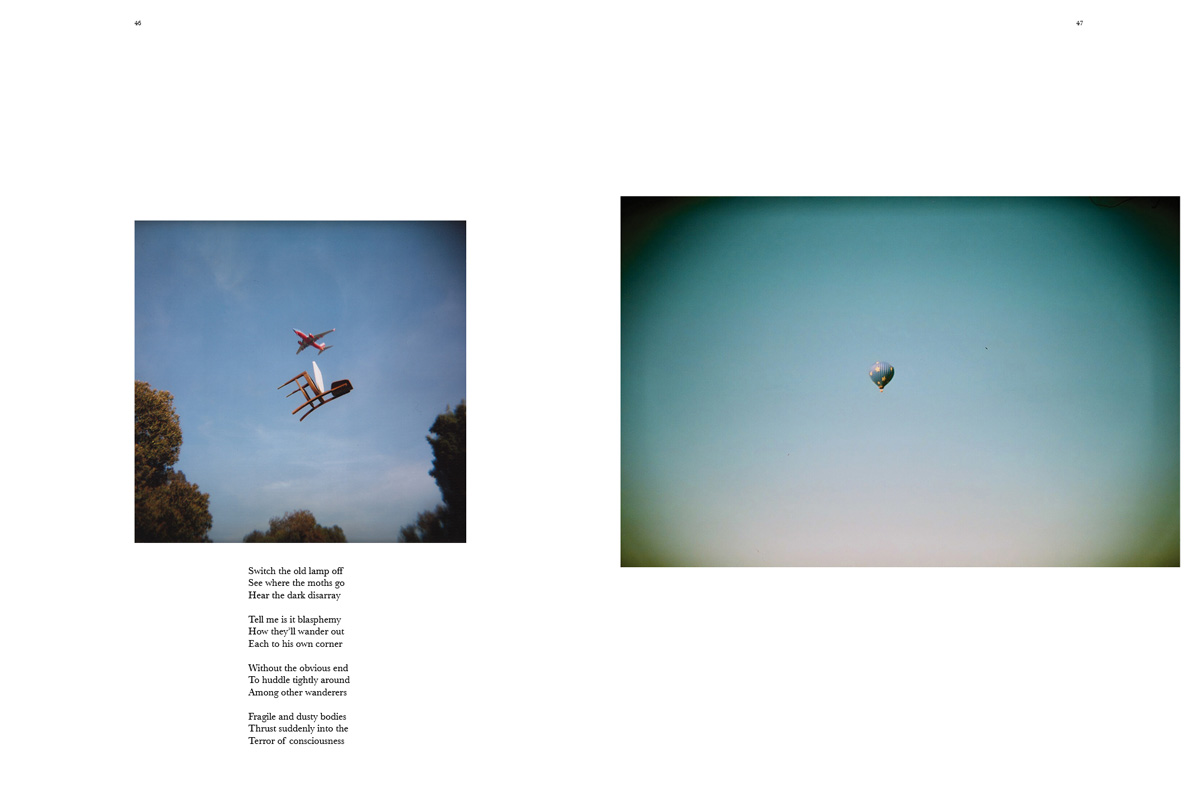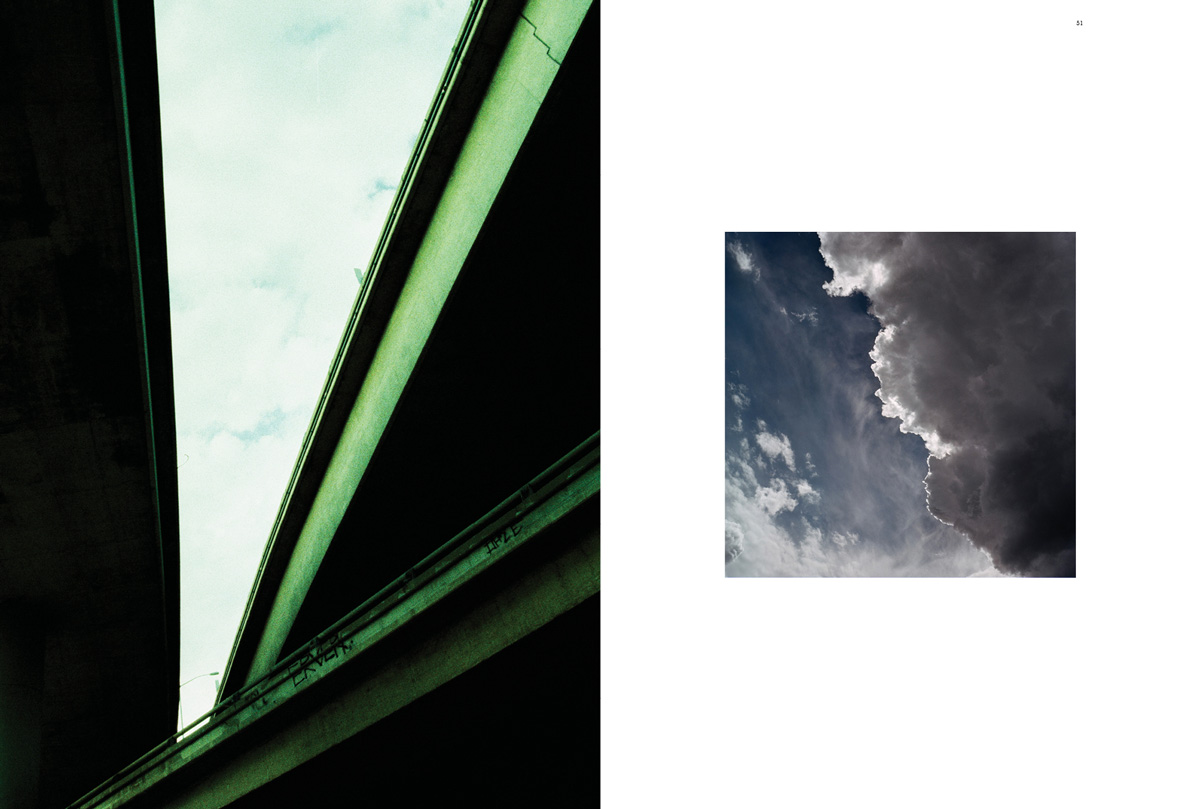 2010
Catalog & Seasonal Overview